UVA Tennis Complex at Boar's Head Sports Club
The UVA Tennis Complex at Boar's Head Sports Club is the next step in the development of UVA's tennis programs. This $12 million tennis complex will feature 12 championship-caliber "Deco-Turf" courts that are constructed over asphalt on compacted fill. This facility will be capable of hosting regional and national tennis events including NCAA tournament play.
The two-level, 9,300 square foot tennis pavilion will overlook the entire complex and will include:

Clubhouse with a Hall of Fame

Team rooms

Locker rooms

Training and equipment rooms

Lounges

Coaches' offices

Meeting room

Film room

Viewing platform
The seating grandstand will accommodate 720 spectators. Sloped, grassy terrace areas, which have become a tradition with UVA sports fans, will be behind the stadium courts and provide additional seating. There is also room for temporary seating platforms to allow for bleachers to accommodate fans at larger events. Pedestrian walkways will allow spectators to move easily from match to match as competition ebbs and flows.
In the design is the latest technology for tennis facilities, including high intensity, shielded tennis lighting and state of the art digital scoreboard technology.
The following naming opportunities are available for donor consideration.
| Naming Opportunities | Minimum Gift Required |
| --- | --- |
| Facility | $6,000,000 |
| Pavilion | $2,000,000 |
| Main Court | $1,000,000 |
| VIP Terrace | $500,000 |
| Upper Courts (5) | $500,000 |
| Lower Courts (6) | $250,000 |
| Entry Plaza | $250,000 |
| Hall of Fame Area | $200,000 |
| Men's Locker Room | $200,000 |
| Women's Locker Room | $200,000 |
| Naming Opportunities | Minimum Gift Required |
| --- | --- |
| Men's Team Room | $100,000 |
| Women's Team Room | $100,000 |
| Men's Head Coach Office | $100,000 |
| Women's Head Coach Office | $100,000 |
| Men's Player Lounge | $50,000 |
| Women's Player Lounge | $50,000 |
| Men's Assistant Coach Office | $25,000 |
| Women's Assistant Coach Office | $25,000 |
| Conference Room | $25,000 |
| Locker (12 each team) | $10,000 |
Estimated Cost $12 Million
The project will be funded entirely through donor contributions to the Virginia Athletics Foundation. Construction will begin once the funds have been raised.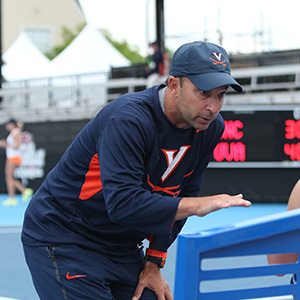 "We have the most supportive and engaged tennis fans in the country. This new, state-of-the-art UVA tennis complex will allow our programs to offer even greater opportunity and training for our student-athletes and enhance our efforts to recruit the best student-athletes for Virginia Tennis. In addition, this facility will bring great events to Charlottesville, including the NCAA Championships. We are so grateful for the support being provided during this process."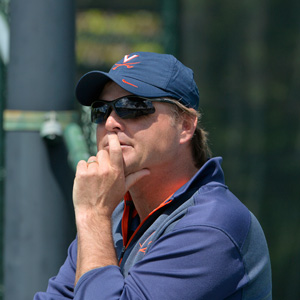 "We are proud of our program¹s accomplishments on and off the court and want to continue to develop leaders and players at the highest level. This facility will be a tremendous benefit to improving the experience of our student-athletes and will help attract the world¹s best student-athletes to UVA. It will be one of the finest in the country and will allow Virginia Tennis to continue to compete on the national stage. An investment in this facility is an investment in the students, community and tennis programs."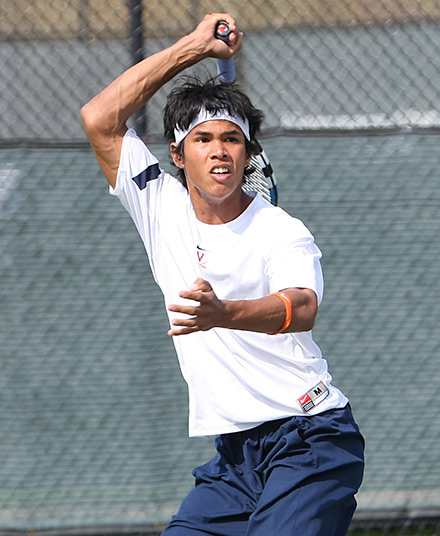 UVA Tennis Complex at
Boar's Head Sports Club
The tennis complex will soon become one of the nation's premiere venues. Built on the tennis programs' long tradition of Uncompromised Excellence, the facility will enrich opportunities for tennis student-athletes and fans.
Men's and women's tennis at the University of Virginia have earned their place among the nation's elite tennis programs. In 2016, the men's team captured its second straight NCAA Championship and its third in the past four years. The women's team is enjoying its most successful era in program history, making its second appearance in the NCAA quarterfinals in 2016. Numerous student-athletes from both programs have been recognized for their academic achievement, while earning national and conference honors and winning NCAA individual championships.
Attracting top talent from across the country and internationally, UVA provides a unique experience for members of the men's and women's tennis programs. Combined with an education from one of the finest universities in the United States, the Virginia Athletics department is committed to providing student-athletes and coaches with the resources necessary to win championships, excel in the classroom and prepare for success in personal and professional pursuits after graduation.
Pictured: Somdev Devvarman – First men's tennis player in ACC history to win an NCAA Singles Championship (2007 & 2008); ITA National Player of the Year (2007 & 2008)
Virginia Tennis
NCAA Champions
ACC Champions
NCAA Regional Appearances
NCAA Final Appearances
(Round of 16)
Men
3 Team
3 Singles
3 Doubles
11 Team
12 Singles
8 Doubles
18
13
Women
2 Singles
1 Team
7 Singles
7 Doubles
15
8
Donor Recognition
Donor contributions will fund this ambitious project. All donors making a minimum gift of $2,500 or more, paid over a maximum of three years, will be recognized on a plaque at the facility.
SUPPORT THE FUTURE OF VIRGINIA TENNIS
The UVA Tennis Complex at Boar's Head Sports Club will enable the men's and women's tennis teams to continue their quest for Uncompromised Excellence. You can help make this facility a reality and be part of the future of Virginia Tennis. Your donation will give our tennis student-athletes and the men's and women's programs the best opportunity to be successful. To learn how you can help, please contact:
VIRGINIA ATHLETICS FOUNDATION
800-626-8723 / 434-982-5555
vafweb@virginia.edu